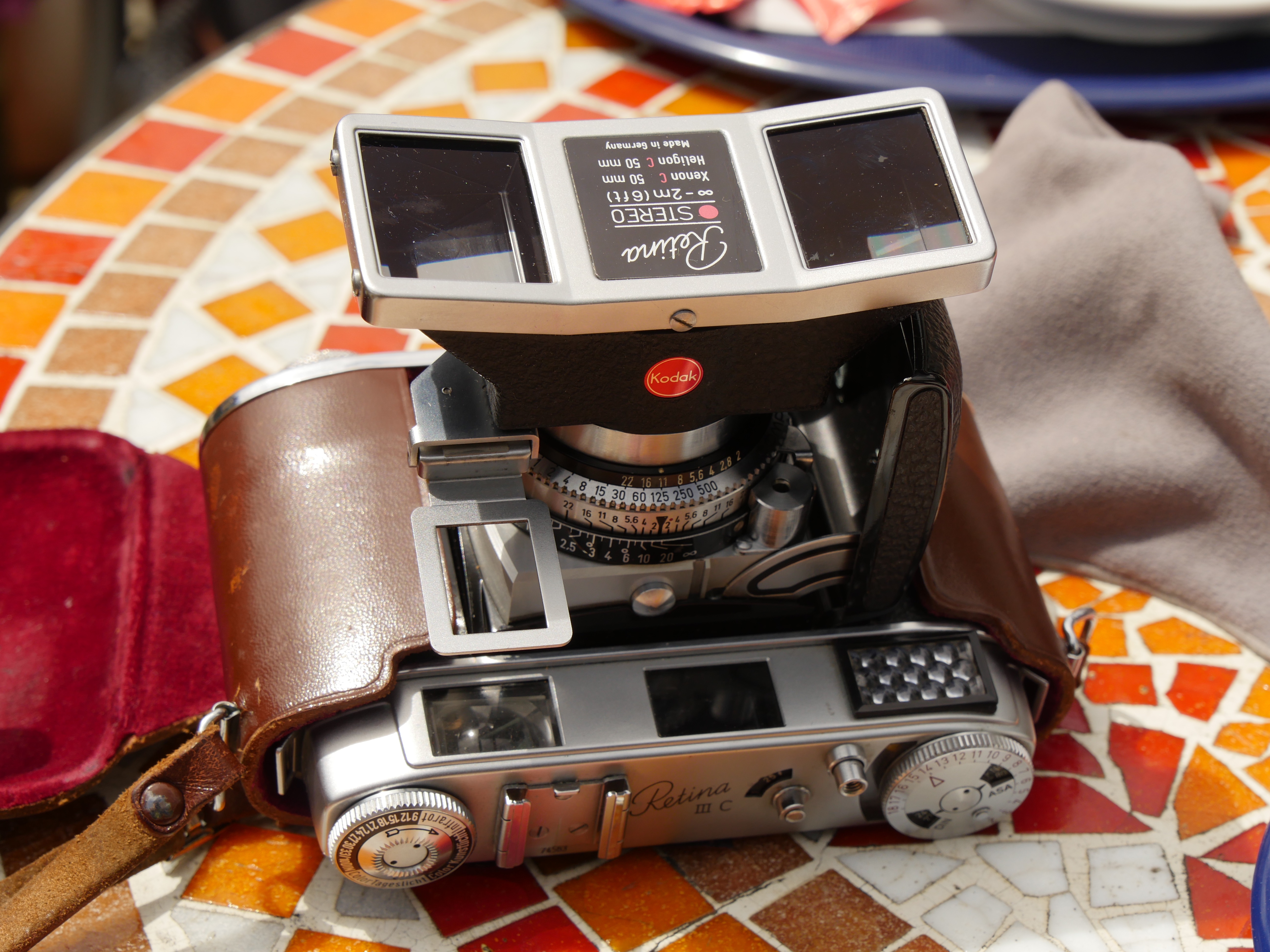 The stereo adapter is one of the more rare accessories for the Retina. It goes into the inward bayonet of the camera where normally the lenshood for the normal and wide angle lens has its place. The adapter uses pentaprisms (instead of mirrors) which makes it rather heavy. The bayonet holds it firmly in place, though.
Because the adapter exposes two different pictures on one 35mm negative you can only make stereograms in portrait orientation – a format that is not really suited for 3D-photos as seeing with two eyes is per se a more horizontal affair.
The negatives were scanned with a Nikon Coolscan 4000 and were processed in the app StereoLabLite on a Mac.
To be viewed with red/cyan glasses.