This Latergram Film is an Adox Silvermax, developed with the proprietary Adox Silvermax Developer. I exposed the Film with my Kodak Retina IIIC from 1958, a wonderfully precise mechanical camera for the 135 Format i use very often because of its compact design and its extraordinary Xenon-lens, a 6 lens design with the widest aperture of 2.0.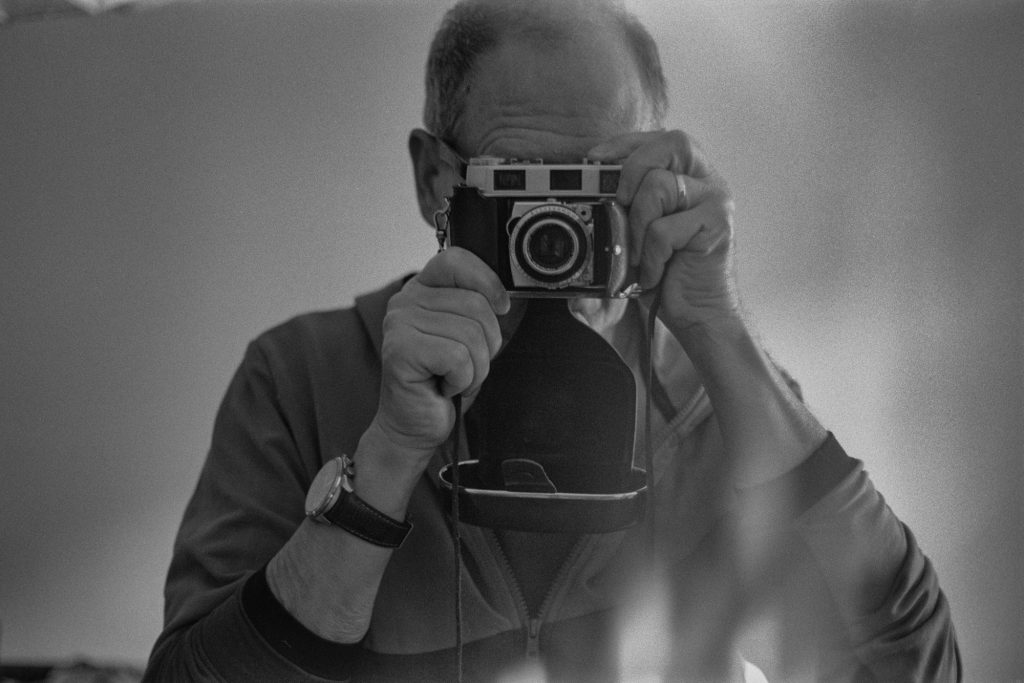 The first picture on any of my Latergram films is – provided i do not forget to take it – a picture of myself and the camera in my bathroom mirror, so i know definitely which camera the film was taken with. When i scanned my negative archive spanning decades of photographs i too often came across Films i could only guess the camera they were exposed with.
I passed this concrete plate hundreds of times on my way to the Metro without noticing it at all. On this late afternoon in may the setting sun painted the shadow of a tree on it and made me raise the IIIC to take the picture.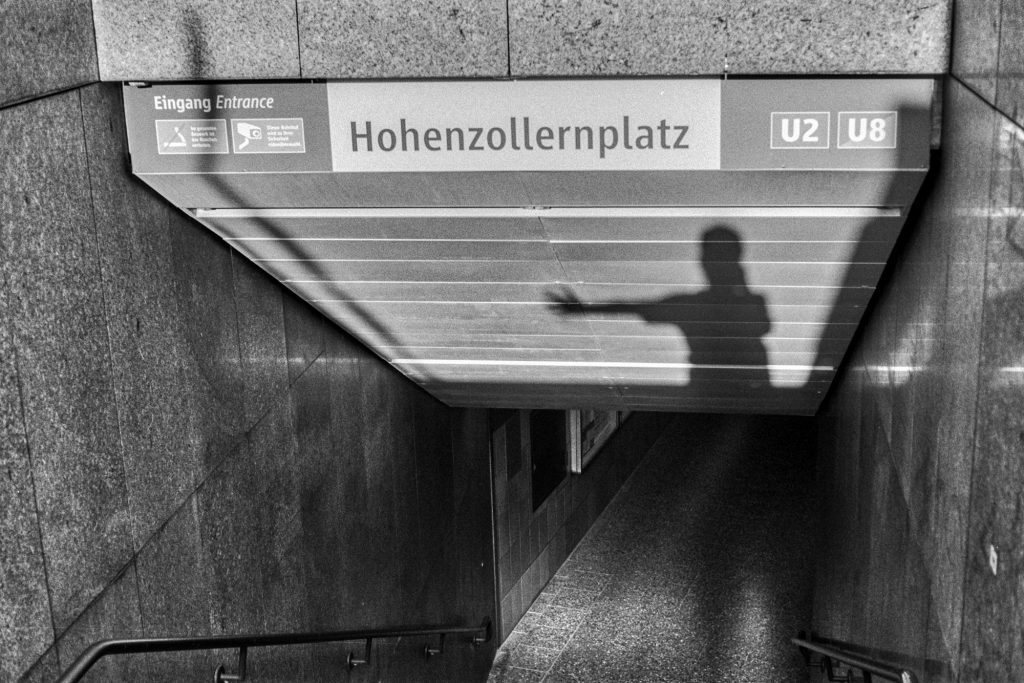 Inspired by the shadow tree i took this self portrait on the nearby stairs down to the Metro.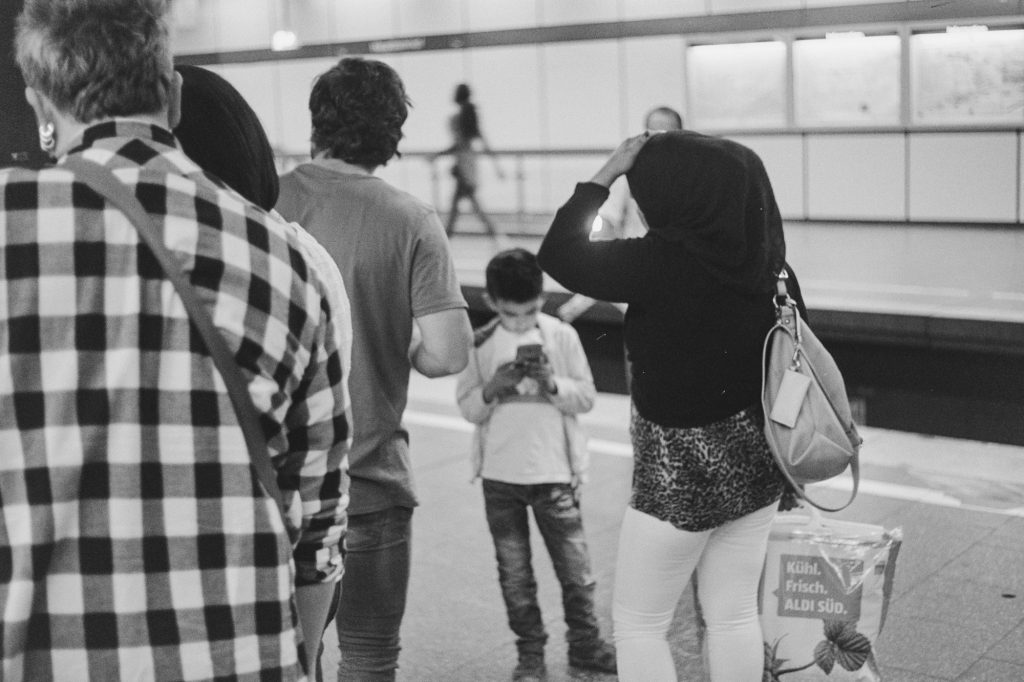 A scene in the metro – a leopard muslima, a boy immersed in his mobile phone and a slender lady walking in the background …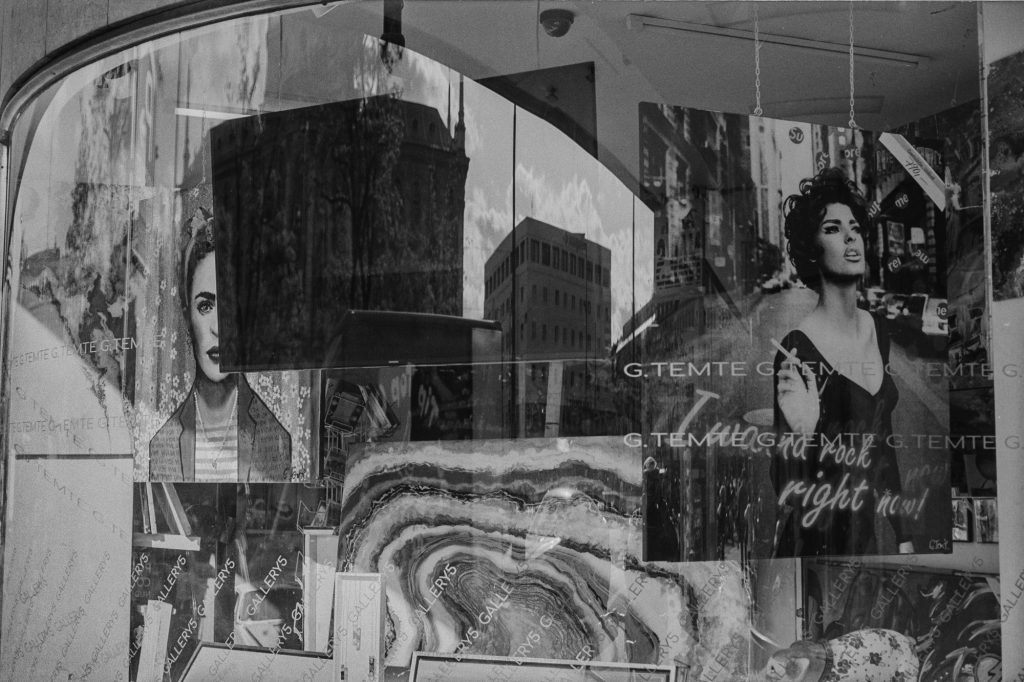 On another day in May 2018 in Sonnenstraße in downtown Munich. The window of a poster shop reflecting the silhouette of Hotel Königshof that has been completely demolished by now.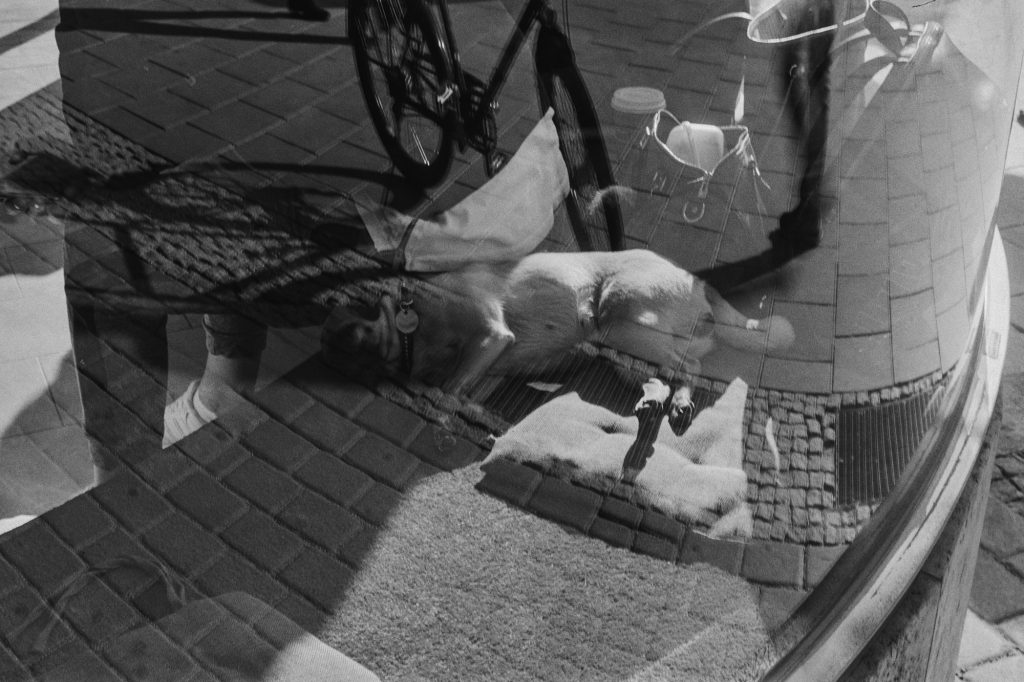 A pug dog sleeping in the shopping window.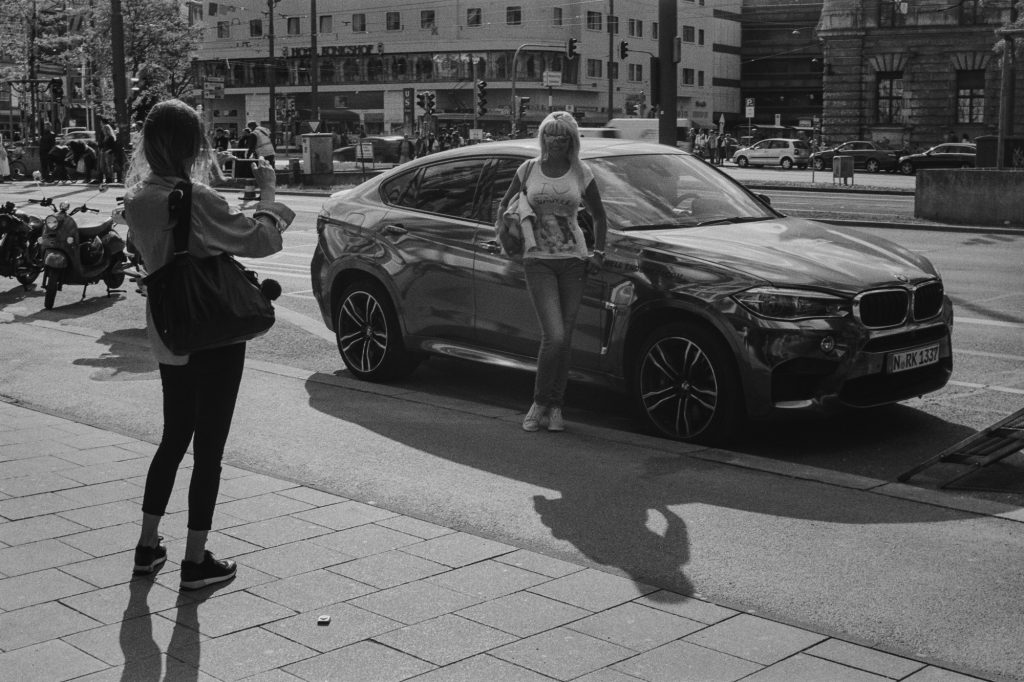 A woman posing in front of a BMW – and the Hotel Königshof before the wrecking ball started its work.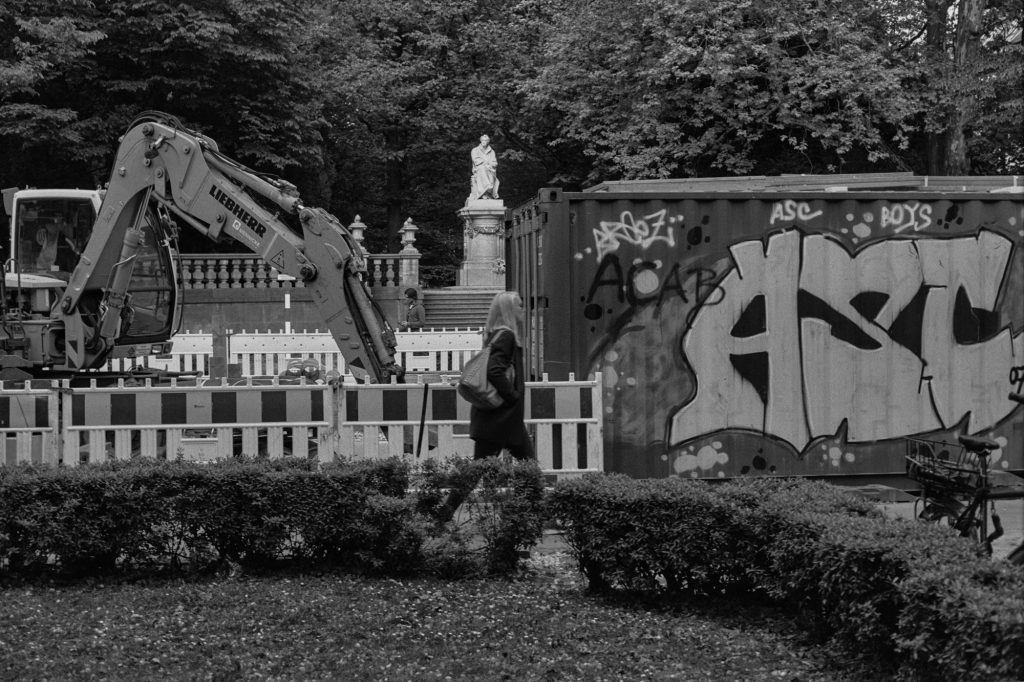 Leaving downtown: Goethe in Munich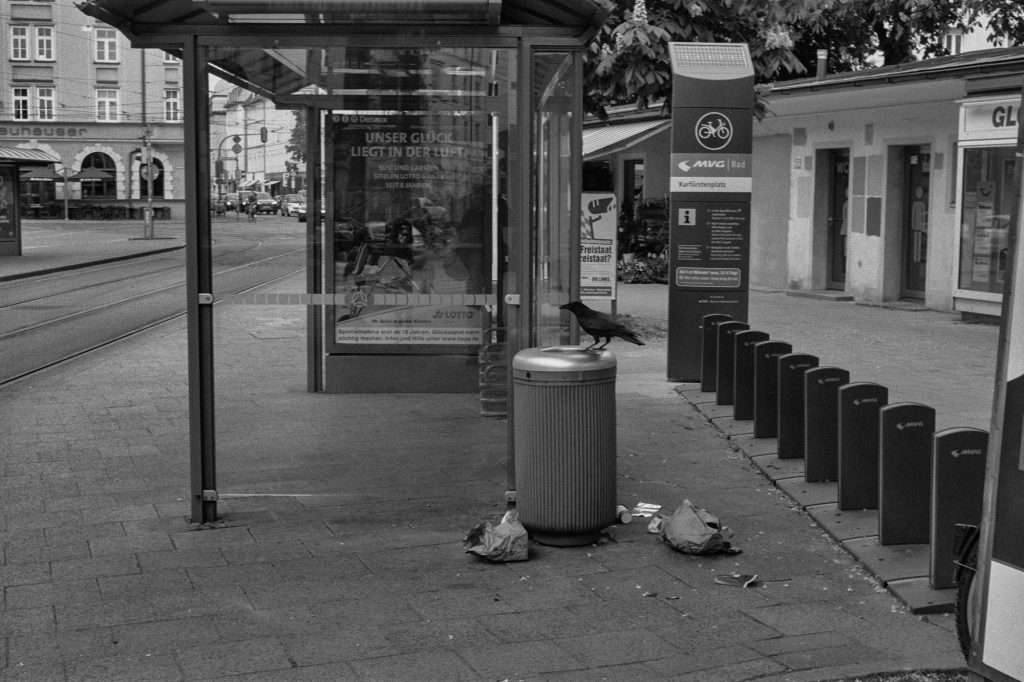 A few days later at Kurfürstenplatz in Munich-Schwabing: A crow emptying a litter bin.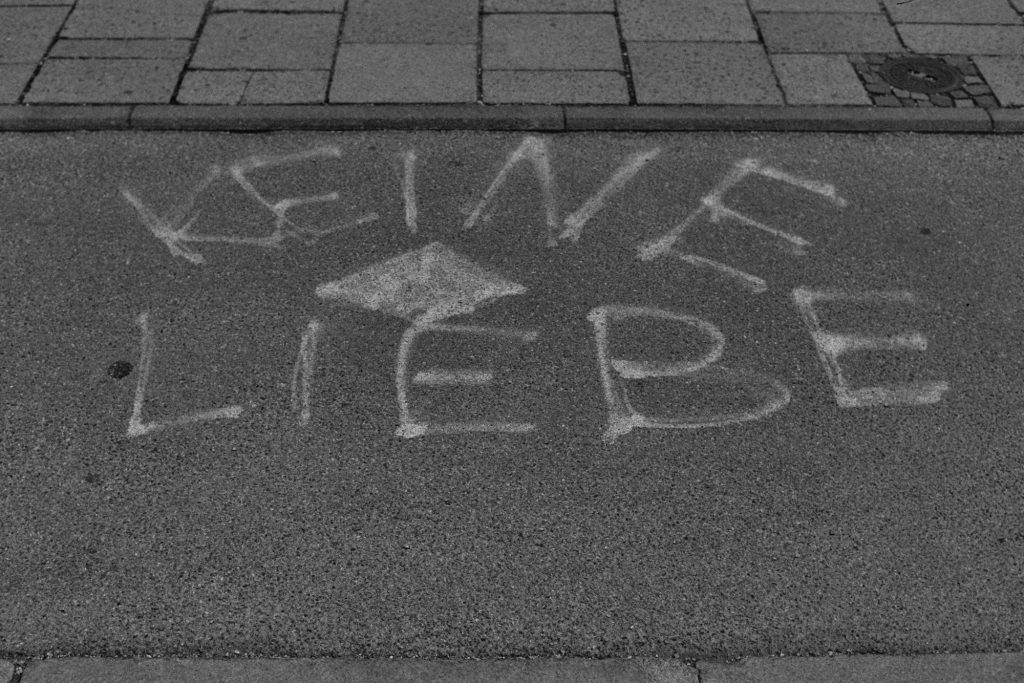 Who writes "No love" on the tarmac of a bicycle lane?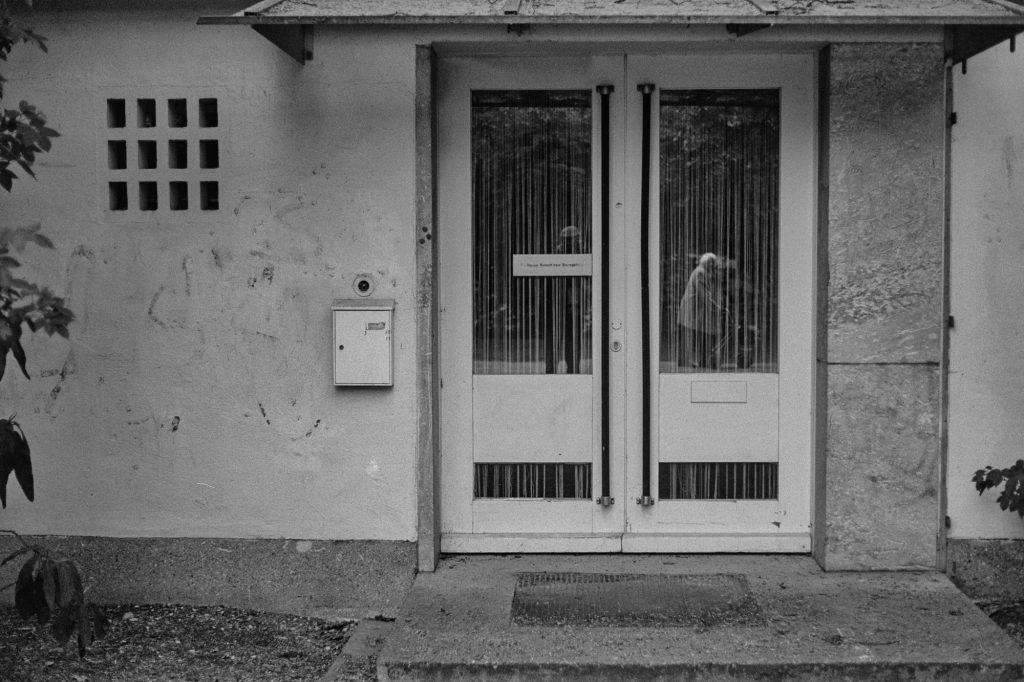 Self portrait with an old woman passing by
It's the end of may – the dandelions are becoming blowballs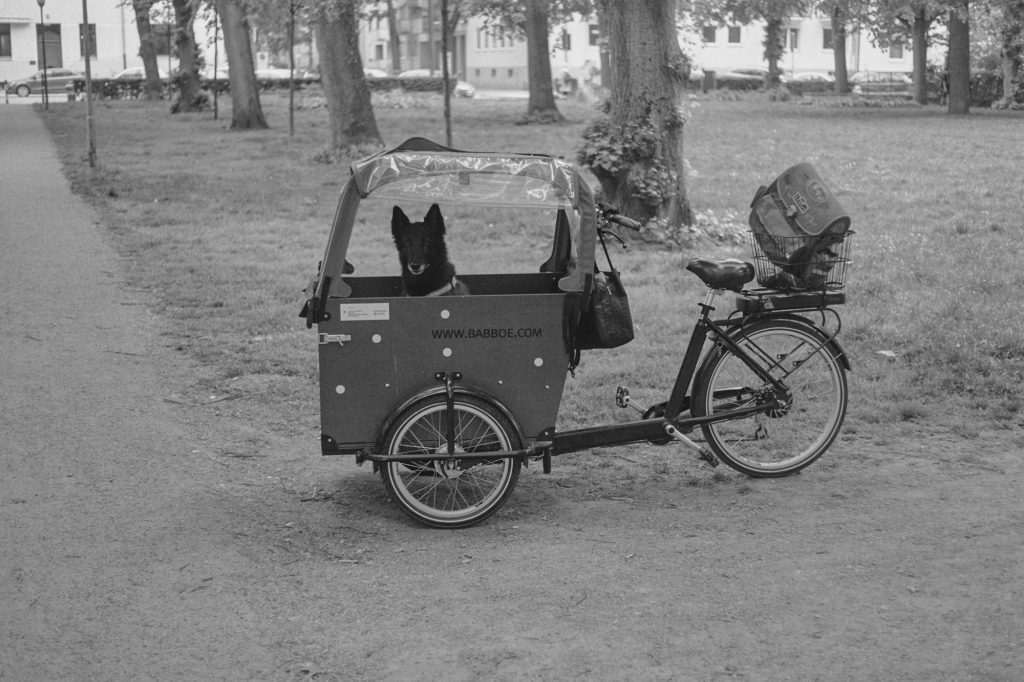 The last picture on this Latergram film: an ecologically unobjectionally Taxi for dogs